The Gear Page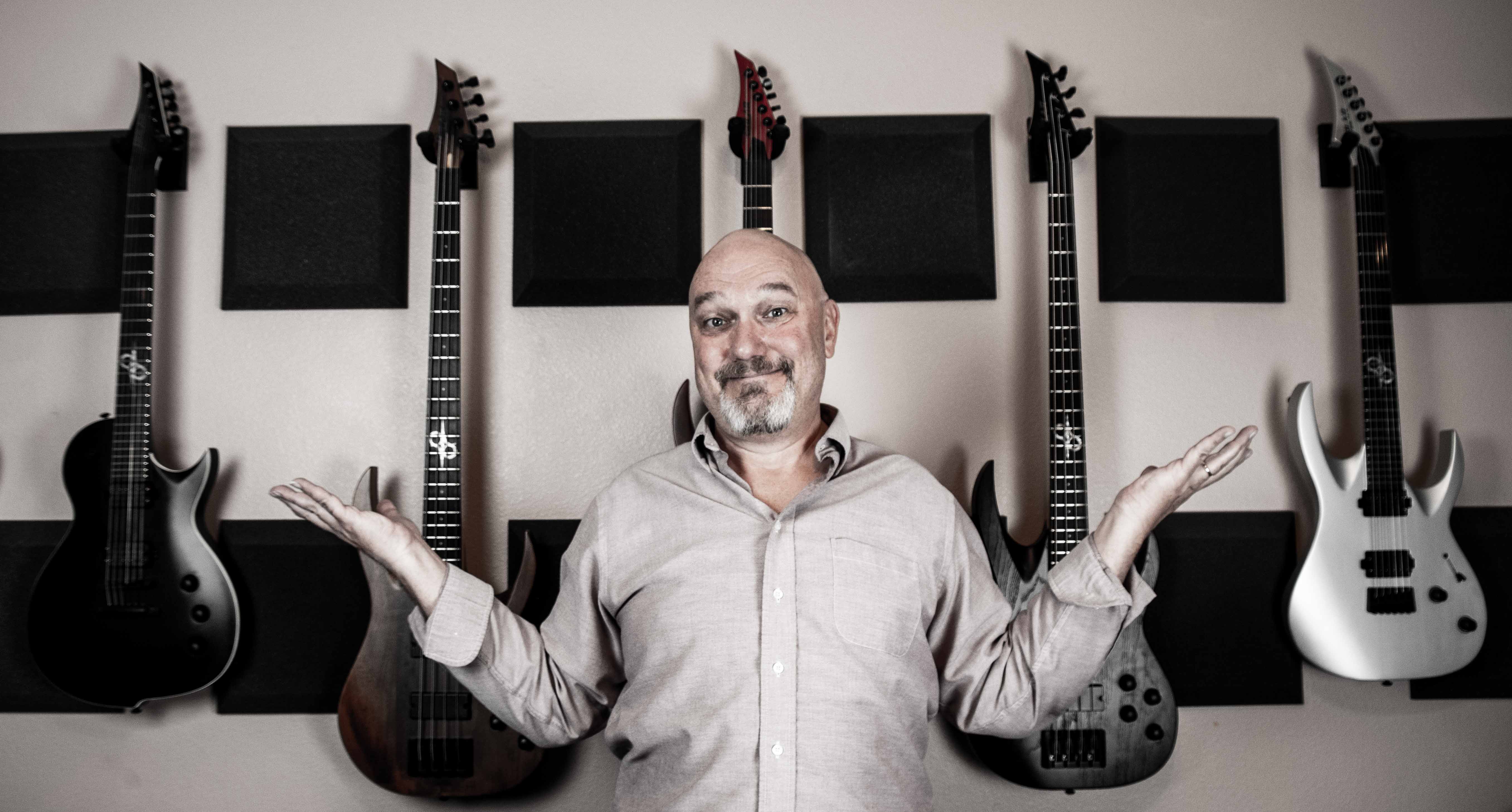 In case anyone is curious about how I make this music, there is some information here and I've also started a goofy
YouTube series
very loosely documenting my creative process.
To be clear, I have no endorsement "deals" and I make no money from listing or recommending any of the equipment I use. If you'd like to support what I do,
buy or stream
my music.
Guitars and Basses
For the Twisted World album
Enough Said
I only used one guitar and one bass; both from
Solar Guitars
. I've been very happy with their instruments and enjoy supporting a guitar company created and run by a guitarist:
Ola Englund
.
I'm already well into writing songs for the next album and I will be using a wider variety of instruments. But more on that later. 😁
Keyboard/Synths
Drums
All of the drums you hear are from XLN Audio's
Addictive Drums 2
. To be clear, I program all of the drums - every beat. I don't even know if the software comes with pre-designed beats; I've never looked. It really helps A LOT to study drumming and get some lessons, even if you are not a drummer by trade. Similar to the baby grand piano, I simply don't have the space or money for a drum room.
Audio Interface
To get my sound from the analog world into the digital realm, I use a
Behringer U-Phoria UMC204HD USB Audio Interface
. There are plenty of interfaces out there and some people may have issues with Behringer, but I've been using there products for... a very long time. And I've never had any problems at all. In fact I have a pair of these interfaces so I don't have to move a single one between my bedroom and my office. It just works.
Studio Monitors
If you're on a budget (like me), the monitors to get are Kali Audio's
LP-6 Lone Pine 6.5" Powered Studio Monitors
. I heard about these from Glenn at
Spectre Media Group
and I have been very happy with them. I've had to do very little re-re-re-mixing since I started using these; the mixes just sound good everywhere.
Recording Software
A good friend turned me on to
REAPER
a few years back and I use it for all of my own recordings. It's inexpensive, can be used on a variety of operating systems, and (after a little practice) is pretty simple to use. Just like any DAW, it might take a little getting used to, but once you get used to it, it just runs. I can't recall the last time I had any type of issue with this software.
Virtual Studio Technology (VSTs!)
Since I do all of my recording at home and I don't have an adequate live recording room, I use a number of software plug-ins.
At the top of this list is
Nembrini Audio
. I get all of my amp sims from Nembrini and I have been VERY happy with the results. I had used guitar amp sim software from another, very popular company in the past, but it just never sounded quite right. Nembrini's virtual amps absolutely rock. And, they are constantly having sales, so their software is also quite affordable.
For general sound effects like delay and reverb I use products from
SoundToys
. Again, very affordable and constantly running some type of sale.
I use
Waves Audio
for compressors and equalizers. They just work well.
And finally, for mastering I use
Ozone 9
from iZotope. Of all the plug-ins I use, this is the most expensive, and, in my opinion, totally worth it. It takes a little getting used to, but it comes with some "helpy" features that give you a good place to start.
Well... if you made it this far, you get a cookie! 🍪